fuzzwolf.livejournal.com posting in

furplanet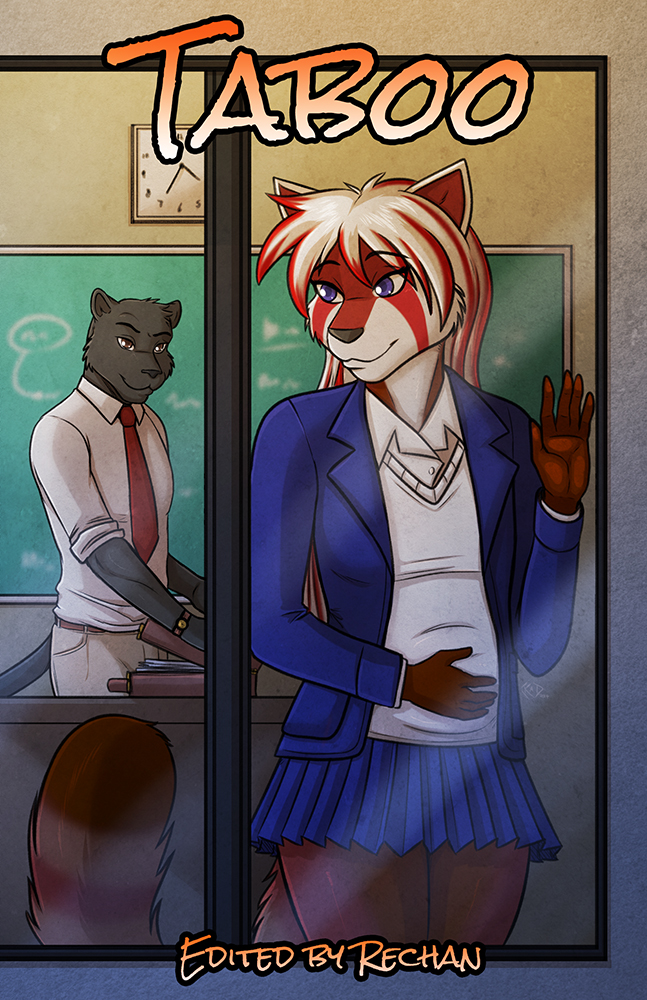 Teacher and Student
Commander and Private
Rich and Poor
Soldier and Prisoner
Fantasy and Reality
Client and Professional
Life and Death

Every society has taboos, from sacred vows which must never be broken to the limitations of sexual expression.

These and more make up thirteen scandalous stories answering the question, "Which line would you cross?"

Taboo is an anthology for an adult audience only and includes stories by Tarl "Voice" Hoch, Huskyteer, NightEyes DaySpring, StormKitty, Robert Baird, Whyte Yoté, Roland Jovaik, Yannarra Cheena, Kandrel, Tony Greyfox, Rechan, H.A. Kirsch, and Ianus J Wolf. Cover art by Kadath.
Today we celebrate the release of our newest anthology of erotic furry stories, Taboo!
Taboo will debut today in the dealers room at Furry Weekend Atlanta. So if you're at the convention, stop by the FurPlanet booth in the dealers room and pick up a copy. Some of the authors are at the con and the editor may stop by the table over the weekend if you want to have your copy signed!
For those at home, Taboo is available in both print and eBook from our websites.
In print at FurPlanet:
http://furplanet.com/shop/item.aspx?itemid=709
In eBook (mobi and epub formats) at Bad Dog Books:
http://baddogbooks.com/?product=taboo